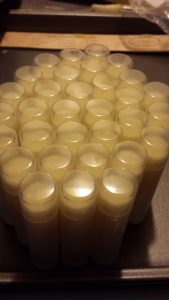 Hi there! I know it's been a while since I've been on here but now that the bee season has slowed down I have more time to finally work on those candles and more.
We've been melting down and cleaning wax to make
candles and have new molds to try out. First, I'm most excited to share that I finally have started working on my lip moisturizer.
My first attempt I used beeswax, olive oil, and honey. I felt like there was too much olive oil so to make it more solid the Beeman did some math for me and I added quite a bit more wax. We poured it into the empty tubes and it was a little difficult to get it in those tiny holes without a mess but after a while I figured it out.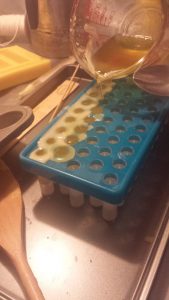 I decided to try a different recipe with cocoa butter. We used a little less wax but more than the very first attempt. I used beeswax, olive oil, cocoa butter, and honey. Plus, the Beeman wanted peppermint so I used peppermint extract.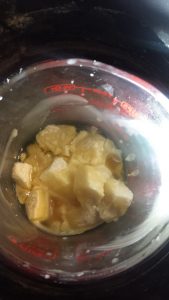 Once all the tubes were ready the whole family took one of each and samples were given out to friends and family to try. I've received very positive feedback with only one person allergic to cocoa butter.
At first Beeman's favorite was the peppermint moisturizer. I thought the peppermint wasn't very strong and dried my lips out. I really didn't like it. Beeman noticed after a while it was too soft. I also realized the peppermint wasn't as strong because I was supposed to use peppermint oil not extract. I found the correct food grade oil to try again.
We've tested the lip moisturizer by leaving it in the freezing cold car for hours. My husband left a tube in his pocket while going on a several hour hike. We really want to make sure this is the best possible product. I really love our first batch. At first I thought it was too firm but it turns out it is just right. We're working on the labels, etc and soon they will be available to purchase for just $2 each.
I'll be sampling other recipes with flavors in the meantime but I'm so excited to share with everyone how helpful and amazing these simple ingredients are. One response was that they loved how long it stayed on her lips. I've had a few agree they didn't like the first peppermint one but I'm glad I figured out what I did wrong. I bought sunflower oil and virgin coconut oil to try next. I love making lip moisturizer so I hope everyone enjoys them.
Stay tuned for my next project. My mother has asked me to make the wax melts that smell good for her wax warmer. I'm not a fan of using beeswax for that but I'm going to give it a shot. Leave a comment with what beeswax project you'd like me to try. Or let me know what flavors you'd like in your lip moisturizer.
Happy holidays,
Kiley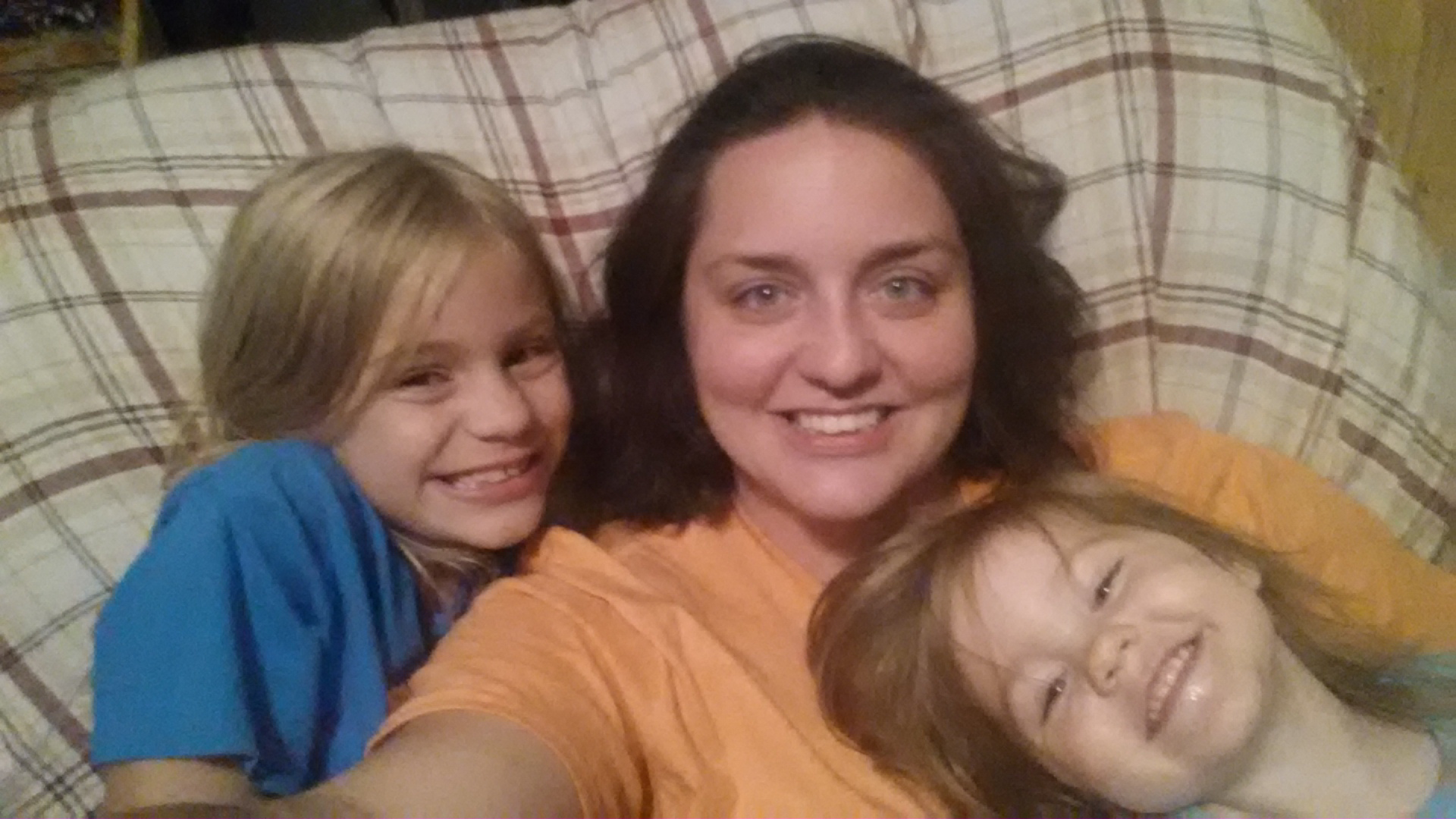 Hi there! I've been a stay at home mom for 8 years and when my husband decided to become a beekeeper I thought, "Yeah right." It turns out through his passion I found mine. I love making candles and cosmetics. I'd love to hear what you think.
Thanks, Kiley